Packing the West, a Western Writers of America Classroom Video Series, teaches students about the importance of key events that occurred on the American Frontier and introduces them to books about those events. Packing the West will engage students in a fun and educational experience that will develop their creativity. It will transport students back to the 1800s in the American West.
The Homestead Foundation
The Homestead Foundation is the fundamental developer of Packing the West responsible for overall planning, development, content creation, and management of the project. Formed in 2000, The Homestead Foundation mission is to provide support to Western Writers of America and its educational and award programs.
Western Writers of America
Literature of the West for the World®
Western Writers of America (WWA), founded in 1953, is the nation's oldest and most distinguished organization of professionals who write about the American West. While our founders were all authors of traditional Western fiction, today our 750 members include not only novelists, but also writers of poetry, song, children's books, biography, history, screenwriting, cookbooks, graphic novels, and romance. They not only focus on historical topics, but also publish work on the contemporary West. WWA members span the nation, and several live overseas. To learn more about WWA visit www.westernwriters.org
---
Endorsements
Thank you so very much for the wonderful presentation for "Packing the West!" It was truly a highlight as you were so engaging and presented the content in a very kid-friendly way. Dressing in the era was something the kids loved and as a teacher, I really appreciated the frequent review of new vocabulary as it increased their understanding. This was a perfect segway into Wyoming history and significant contributions from both women and men.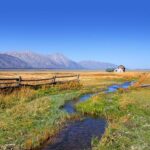 Janice Peterson, Educator at the Encampment K-12 School
Encampment, Wyoming
Thank you so much for coming to our school to share the program, "Packing the West" and your expertise with our 4th graders. Our school prides itself on looking at information from multiple perspectives and your presentation certainly delivered that and more. Our 4th graders really enjoyed your dramatic tell of women of the gold rush. Several students were impressed that you know the material so well that you did not need to work from notes. They felt this made the presentation that more engaging. You answered their questions in a way that piqued their curiosity even more. Your authentic era costume had them on the edge of their seats. Students were transported back to the 1800s. As an educator, it is so refreshing to have willing experts bring content to life. It is also fantastic to have someone so passionate and well-researched that children receive information that is unbiased. You are appreciated!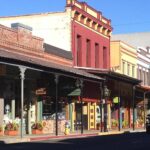 Cynthia Grapel, Educator at the Grass Valley Charter School
Grass Valley, California
Thank you again for the great presentation. Our students loved it! These are a few of the things our kids liked and we as teachers appreciated: artifacts, especially the money and stamps (primary sources with the pictures); outfit was a big engager; repetition—repeating key terms helped them come away with the key info; depth was appropriate, not to challenging, not too simple—just right; great intro to suffrage (normally our 4th module language arts topic); the vote was a nice connection—made it personal, and kids LOVE candy (girls were interested in why they couldn't vote. We truly loved having you. My kids were SO excited to take books home. I imagine the other classes were too!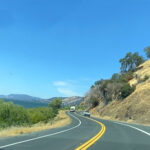 Ash Warner, Educator at the Lake County School
Leadville, Colorado